New WorkDay! Out now!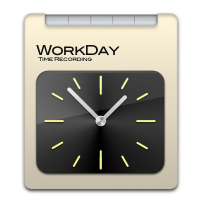 A new version of WorkDay, version 0.3.0, is now released! What's new, you ask? Have a look:
New in this version (0.3.0, October 4th 2015)
First Beta-release!
The program now checks for updates.
Projects: Now you can assign projects/categories to you workdays!
Minor changes in UI and code.
Bugfixes!
Sist endret: 04. Oct 2015, 19:45
---
Kommentarer: