Software > f_ CMS
---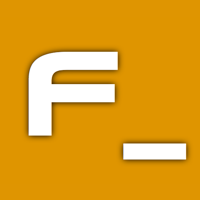 f_ CMS is a simple, small footprint (only 246 kilobytes) single-user content management system written mainly in PHP. The system was created as a university assignment, but have been in continuous development since. It supports features such as blogposts/newsfeed, comment system, static pages, menu editor, categories, image galleries, upload manager, and other things you would find in a simple CMS system. This webpage created entirely with f_ CMS.
Features of f_ CMS
Complete bloggin platform.
Create static pages with your own HTML content.
Supports commenting on posts and pages.
Question-based anti-spam system for the comments.
Three different, fully customizable menus; Top menu, Side menu and Footer menu.
Organize blogposts in categories.
Upload pictures.
Organize pictures in picture categories.
Create custom "Sticky posts" that will always be shown on top of the front page.
Simple, custom HTML-editor with shortcut keys to common HTML styling and functions.
How to get it
f_ CMS is currently under development, and although the system is fairly stable, I still feel it needs some more work before I want to release a public beta. Hopefully, I will make it availible sometime.